洛杉矶邮轮游世界


海洋邮轮、河流游船、南极探险邮轮,洛杉矶大地区最佳代理之一 !
21个搭乘邮轮小贴士?
为了使你的邮轮旅行更顺畅愉快,请你买票前先看看这21个小建议,你一定会有收获。或可直接咨询我公司邮轮部经理Samuel Liu刘先生 手机 626-446-1300,微信号USA6264461300(欢迎加微信)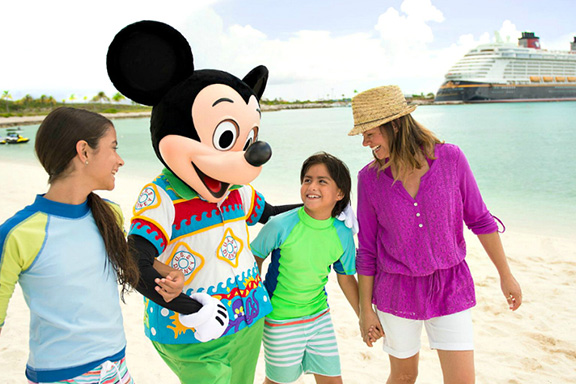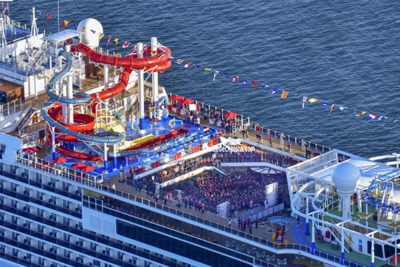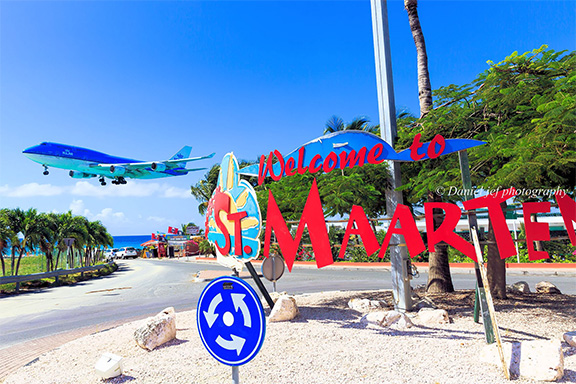 21 tips will make your cruise go smoothly
Cruising is easy. Or so cruisers will tell you.
For starters, you only have to unpack once, even as you travel from place to place. You also don't have to go hunting for a restaurant every night. There usually are a bunch just steps away from your cabin, and they have tables waiting for you. And you'll have no trouble finding entertainment.
But even in its simplicity, cruising still can be daunting for a first-timer. What should you bring? What should you plan on doing in ports? What is the best way to book?
As The Points Guy's cruise writer, I get these sorts of questions all the time.
Which brings me to the tips below. If you've read this far, you are likely a first-time cruiser looking for advice for an upcoming trip, and that's exactly what this story is meant to offer. It contains the list of 21 ways to make the first sailing go more smoothly.
It's a list drawn not just from my own experience over 20-plus years of cruising but the observations of more than 100 cruising fans who shared their tips with me.
1. Arrive at your departure port a day ahead of schedule
If you only follow one piece of advice in this story, it should be this one. It is the only way to ensure you won't miss your ship — something that happens to cruisers more often than you would think. Many cruises depart in the afternoon, so it might seem just fine to fly or drive to a port on the morning of departure. But all it takes is a moderate flight delay, or a pile-up on the highway, to upset such plans. If you're delayed in your arrival at the port, the ship will not wait for you.
If you're travelling overseas for a cruise, we recommend travelling to the port two or even three days in advance. This isn't just so you don't miss the ship. It's also so you have some time to recover from jet lag. European cruises, in particular, can be port-intensive, with lots of touring, so you want to be ready to hit the ground running right after the cruise begins.
2. Pack your bathing suit in your carry-on
When you first arrive at a ship, in most cases, a porter working with the line will whisk away your luggage, and it'll be delivered to your room later in the day. This is a great convenience — there's no need to haul your bags through the entire check-in progress. But it also means that you might not have access to your luggage for many hours on your first day on board. Be sure to pack anything you think you might need for these first hours of your cruise in your carry-on bag. This means things like medication, for sure, and a phone charger, but also a bathing suit, hat, sunscreen and other items that'll let you head straight to the pool deck to start the fun.
3. Don't overpack
Throw all the clothes you think you'll need on a cruise in a pile, and then take out half of it. You won't need it. Trust us. Most cruising these days is casual, and you really only need a few outfits to rotate through a voyage. If things get dirty, no problem. Many ships have launderettes on cabin decks where you can run a load or two of laundry every few days. If not, you can send laundry out to be cleaned on board. It'll usually come back in a day or two.
The extra cost of doing a few loads of laundry on a ship is a small price to pay for the freedom of not having to lug a giant suitcase around as you travel to and from your ship. Plus, you'll want to save room in your suitcase for all the little treasures you're going to find along the way.
4. Bring your own drinks on board
Many first-time cruisers assume that they can't bring their own drinks on board a ship. But many lines will allow this, usually with some limits. It's one way to save some money when cruising, as drink prices on ships can be high.
Among the lines that will allow you to be your own bartender is Disney Cruise Line. Adults can bring up to two bottles of unopened wine or Champagne or six beers onto Disney ships at the start of a cruise and every port of call. Note that these beverages must be packed in carry-on bags. At Royal Caribbean, the bring-your-own allowance is two bottles of wine or Champagne per cabin at boarding, plus up to a dozen standard cans, bottles or cartons of nonalcoholic drinks.
One caveat: Many lines levy a "corkage fee" if you want to bring your wine into an onboard restaurant. Be sure to read the rules for your line before you bring any drinks on board.
5. Bring extra toiletries
Yes, you'll be able to find sunscreen, aspirin and Band-Aids on a cruise ship. But it'll cost you. Cruise lines know you're a captive audience and price their shipboard stores accordingly.
I have a small "go bag" of over-the-counter medicines that I throw into my suitcase for every cruise, containing everything from cold medicine to seasickness pills. I rarely use any of it. But I also never get hit with a crazy toiletries charge.
While we're on the topic of sundries, don't forget extra batteries for your camera.
6. And bring these six things, too
In addition to extra toiletries, cruising regulars often bring Clorox wipes or something similar to wipe down surfaces in their cabin upon arrival (and to bring along on shore excursions). I admit, I've never done this, though I know I should — if only to wipe off the remote control for the cabin TV.
Many cruisers also won't head to a ship without room freshener, a foldable shoe rack (which they hang in the cabin bathroom to store toiletries), a highlighter (to highlight activities on the daily planner) and a lanyard (to hold their cabin key card). I am, of course, too cool to ever put a key card lanyard around my neck, which means I lose my card once or twice on every trip. They always give me a new one at the front desk.
Some cruisers also swear by bringing magnets to ships, to affix dinner invitations, excursion tickets and other important papers to their cabin walls. Walls on ships often are made with metal (even if they look like wood, thanks to faux wood veneers) and will hold a magnet. Some cruisers even bring magnets with hooks so they can hang up clothes and other items on their walls.
7. Skip the buffet on your first day on board
There's nothing more jammed than the buffet on embarkation day. Everybody boarding heads straight up to it. To avoid the first-day buffet crowds, head to whatever secondary dining option is available. Sometimes, a ship will open one of its table-served eateries for lunch on embarkation day, and it'll likely be much less crowded than the buffet.
Sit-down restaurants sometimes are open for lunch on embarkation day and typically are much less crowded than buffet eateries.
8. Research ports in advance
There are some types of holidays — a beach trip, for instance — where you don't have to do much advance research. You just sort of show up. Most cruises aren't that way — at least if you want to get the most out of them. At the heart of most cruises are port calls that, in many cases, are very short — often just a few hours. You want to have a plan for what to do in these ports, or you'll miss out on a big part of the cruising experience.
Once you know what ports you'll be visiting, research them as much as you can at travel sites such as this one.
9. Join a Facebook group for your line
Another great place to get ideas for what to do in ports and on ships — and what to bring on a cruise, for that matter — are the many private Facebook groups dedicated to particular lines. I belong to a number of them, including the Royal Caribbean Cruises group, the Carnival Cops (Carnival Cruisers Opinion Page) group and the Holland America Line Fans group. You'll find thousands of cruise fans at these pages who often are only too willing to answer questions about their favourite line, its ships, its itineraries and the destinations on the itineraries. I've met some wonderful people in these groups, some of whom have become my longtime friends on Facebook.
10. Sign up for private tours
Booking a shore excursion directly through your cruise line is easy. You just check a box on an online form before sailing or while on board, and — poof! — it's all arranged. But booking tours through your line isn't the only option, and it's not always the best option. In many cases, you can save a lot of money — and get a better touring experience — by booking shore excursions through independent tour operators in ports.
Often, independent tours will be much more intimate than the tours offered directly through cruise lines. They might go to the same sites but in a small van instead of a big motorcoach. You might have just six or eight other people on a tour with you instead of nearly 40. If your group is big enough, you might even be able to book a private tour with an independent tour operator.
11. Sign up for activities in advance or soon after boarding
Some lines will let you sign up for shows, tours and other activities (including meals at speciality restaurants) in advance of sailing using online portals. If you want to be sure that you get a seat for a specific show on a specific night, or a specific tour or restaurant reservation time, it's a good idea to do this. It's not uncommon with some ships to find that some shows, tours and restaurant reservation times book up in advance.
If you don't sign up for activities in advance, a back-up strategy is to do so just after you board a vessel. That said, whether or not you need to race to sign up for activities at the start of a voyage depends a lot on which ship you are on. I am more careful about signing up for a lot of things in advance when I am sailing on a giant ship such as Royal Caribbean's Symphony of the Seas where there are thousands of other passengers.
12. Don't feel like you have to do it all
While we're on the topic of signing up for activities, note that … it's okay if you miss a few things. You don't have to do it all. In fact, you should force yourself to try to not do it all. Remember, you're on holiday. Relax. Take some downtime. Sit on your balcony, if you have one, and just stare out at the ocean for a couple of hours. You won't regret it.
13. Always carry the ship's contact information with you.
When going ashore, always bring the ship's contact information with you. Those details are usually printed in the newsletter that's delivered to your cabin each night. If something goes wrong when you're away from the ship, you'll want to get in contact with the cruise line right away.
14. Keep your phone in aeroplane mode
Some of the biggest cruise ship horror stories you'll find on the internet are tales of cruising newbies who racked up thousands of dollars in mobile phone charges while on ships. This can happen when you leave your phone turned on and, say, watch videos on the internet. Many phone plans — even international plans — do not include talking, texting and data on cruise ships, and you'll pay exorbitant roaming rates for such services that will show up weeks later on your phone bill.
There are ways to make calls and access the internet from ships without spending a boatload of money. You can buy a Wi-Fi package, for instance, that will let you make FaceTime calls and stream videos (on some ships) by Wi-Fi without using phone data. Some phone companies also have cruise-specific plans you can buy in advance of a voyage. But I personally never go that route. I keep it simple. I just put my phone in aeroplane mode the moment I step on board a ship and never switch it back on. I then turn on the phone's Wi-Fi, buy a Wi-Fi package and do all my calling, texting and internet surfing over Wi-Fi. That way, there's no way that I can be surprised by an unexpected charge.
15. Download the cruise app
A growing number of lines now have apps that you can download to your smartphone in advance of sailing. The apps vary in what they offer, but many will show you a daily list of activities and all of the things that you have reserved. Many also will let you make restaurant reservations, and book shore excursions and other activities, and a few will let you order drinks and other items to wherever you happen to be standing. That's pretty cool, right? The best part: The apps will work on board even if you don't pay for a Wi-Fi package.
16. Use a travel agent to book
Given the complexity of booking a cruise — there are a lot of decisions to make during the booking process, trust us — we recommend that you use a seasoned travel agent who specializes in cruises to help you arrange things. A good travel agent will quiz you about your particular interests, travel style and preferences, and steer you to the perfect cruise line, ship, itinerary and cabin for you. They also can help you if something goes wrong just before, during or after your voyage.
In addition, travel agents often can you extra onboard credit and other perks that you might not be able to get by booking direct with a line.
17. Consider travel insurance
It's not always smooth seas when it comes to cruising — or any sort of travel. We hate to even bring it up, but you might need to cancel your cruise in advance due to the sudden onset of an illness. Or, maybe you'll fall ill during the cruise and need emergency medical attention. Maybe your flight to your ship gets cancelled and you miss the vessel's departure. These sorts of things can happen to cruisers, and they're all the sort of situations where you might benefit from having travel insurance.
18. Don't book a cabin near an elevator
Not every cabin on a ship is created equal. When choosing a room on your first cruise, you might want to stay away from those near elevators and just above nightclubs and other late-night venues. They can sometimes be noisy. Cabins just below the pool deck and near the anchor also can be problematic as well as cabins near casinos.
19. Use a points card for onboard spending
You saw this one coming, no? Given TPG's origins as a points-and-miles website, we'd be remiss if we didn't remind you to maximise your credit card points while making purchases on ships. The way to do this is to tie a credit card that offers points for purchases to your onboard account. This could be The Platinum Card from American Express, the Virgin Atlantic Rewards+ Credit Card or any other points-earning card.
20. Don't tip twice for drinks and spa treatments
Most cruise ships now automatically add a gratuity to bar bills — often in the amount of 18% to 20% of the total. Such automatic gratuities also are becoming more common in ship spas. But many first-time cruisers don't know this and write in a hefty tip at the "additional tip" line on bills at cruise ship bars and spas. Be sure to ask if a gratuity already has been included before adding another 15% or 20% to the total. Otherwise, you may end up tipping twice.
21. Use points to get to your cruise
Using points and miles to pay for a cruise doesn't always make sense, as it often requires a huge number of them to secure a cabin. But that doesn't mean you can't save big time by booking your flights to and from a ship using points and miles.